I saw this demonstrated today at the RootsTech conference and must say I was impressed. First of all, I love fan charts. They can display an excellent image of a person's ancestry in an easy-to-understand format. Lots of genealogy programs can create excellent PRINTED fan charts and display them as printed reports or as visually pleasing images on a computer screen. With most genealogy programs, you can have your computer create a fan chart and then you and your relatives can view the output.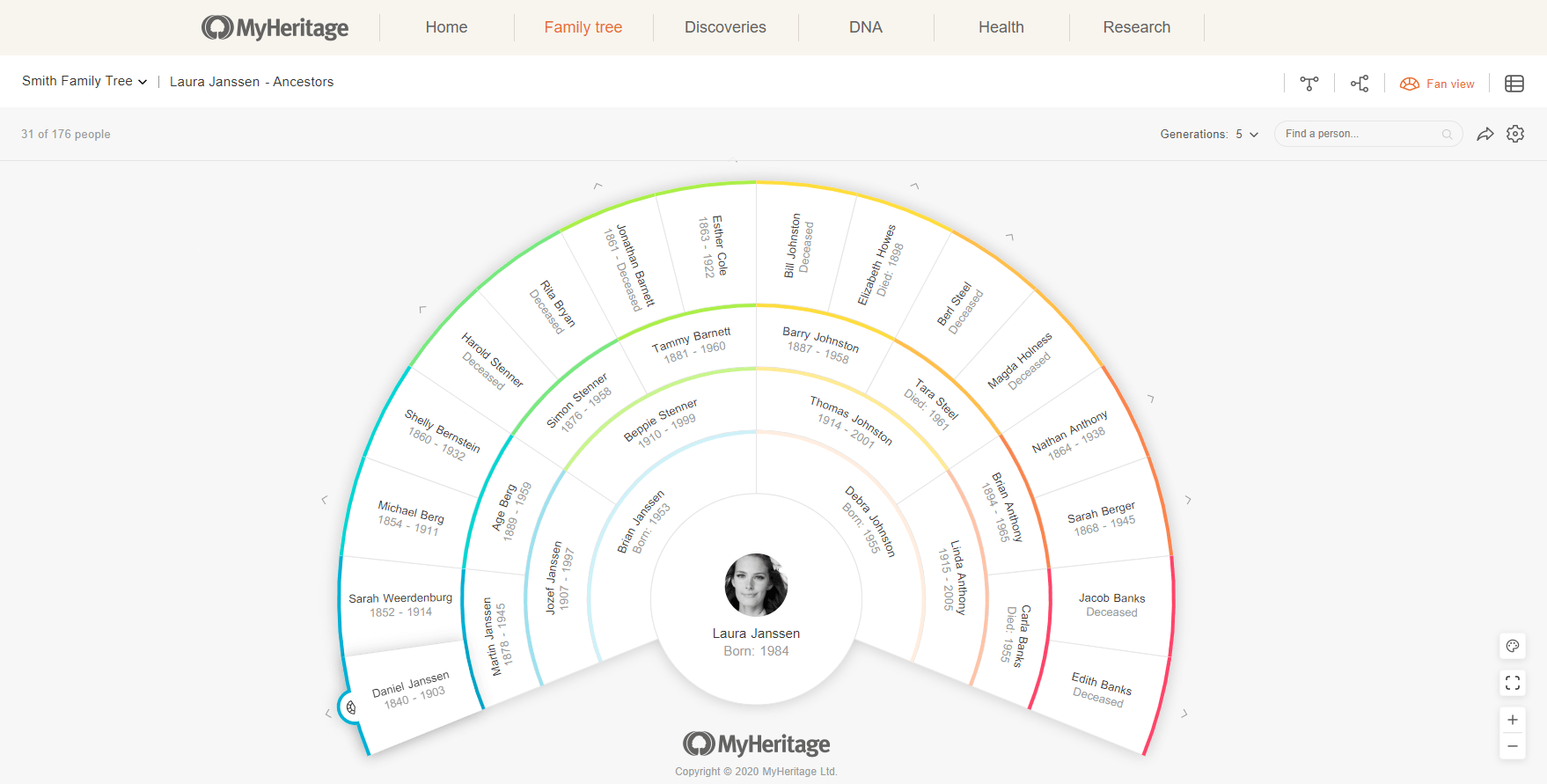 The demo by MyHeritage that I saw today is different: it creates INTERACTIVE fan charts. Ok, that is a fancy term but what does it mean? In short, when displaying information on screen as a fan chart, it is not only a static display but you can also click on any individual within the chart to add or modify the information as you wish. The changes to the person's data then are saved to the main database of your ancestors.
If you wish, you can even make the fan chart as your main "starting point" when entering new data. Click on a person and enter whatever new data you have. You can also change the chart's colors, size, formatting, and may other options until you crate the display you prefer.